Day Spring Ragdoll Kittens Are Here!
Allie had Five (5) kittens on May 20th, 2023.
They will be Available in Seven (7) Weeks.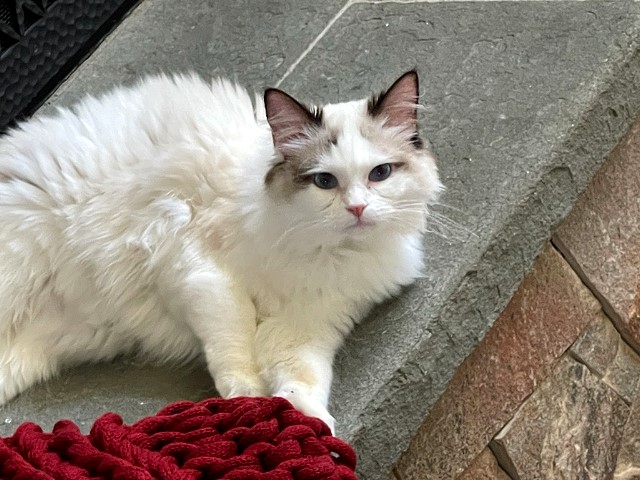 We are excited for these litters to arrive and for Allie's new litter! Allie has the sweetest disposition and is beautiful! Victoria has the whole package with her thick coat and exceptional beauty. She is show quality for sure. Amy has produced gorgeous Blue Points and Blue Bi-colors and we are excited to see her next litter. Noah is our handsome love bug who has a record of beautiful kittens with incredible temperaments.
Reserve a Ragdoll Kitten!
Here's What Our Happy Clients Have To Say!
Drake Family-2 month update
Wow what a wonderful kitten! We got our Kitten just before Thanksgiving and she is such a joy. The owner was a pleasure to work with. She was honest and respectful. Her kitten was social, healthy and sweet. We feel like we made the best connection with Ms. Strong. Her took our kitten for a… Read more "Drake Family-2 month update"